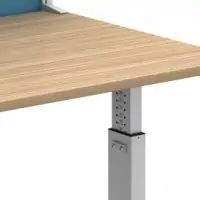 For some years now, ergonomic experts and furniture design professionals have focused heavily on the office chair. As we continue to work longer hours at our desks, it has become apparent that office chairs can only support us so far and do so much. The realisation is now that the individual needs to have more control of their office furniture and their movement within the office environment.
Height Adjustable Desks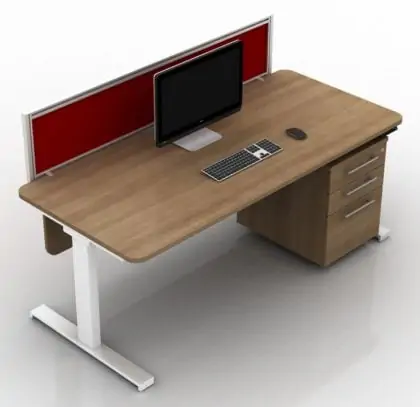 Drum roll… The Height Adjustable Desk! A growing phenomenon which previously were either highly priced or unsteady, as well as being a very time consuming piece of furniture to put together! Having noted all of this, Mobili, furniture specialist has come up with a range of height adjustable office desks, which are competitively priced, are of exceptional quality and are incredibly user friendly.
Mobili's range offers three mechanisms of height adjustable desk, one electric and two manual adjustments; 'crank' and 'set and forget', which are great options for all commercial budgets! This versatile range is also available as a back-to-back configuration or as a free standing option.
If you would like to explore this range of flexibility and support that is available for you and your employees and indeed help them to think on their feet, please do contact us on 0808 280 2562 or complete the enquiry form on this page and we will be delighted to answer any questions and run through Height Adjustable Desk specifications.